Orient-Express Magazine
Volume 21 No. 4 2004
TODAY'S TOP RESTAURANT GUIDES FLY OFF THE SHELVES FASTER THAN BEST-SELLING NOVELS. GOURMET VOYAGER GOES BEHIND THE SCENES OF THE TWO MOST COVETED TOMES.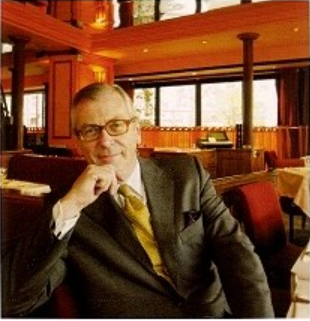 There is no annual event that excites me more than the arrival of the new Michelin and Zagat guides. I await their release with all the enthusiasm of a seven-year-old joining the midnight queue at Waterstones for a new Harry Potter novel. And I'm not alone: foodies the world over greet the launch of these tomes at the beginning of every calendar year with avidity.
So why the fuss? Simply put, these guides are the equivalent of the Oscars in the world of cuisine. The buzz starts to build a month before their publication, signaling the beginning of a season of gastronomic adventure, debate, sniping, and gossip about the fortunes of new and fallen culinary stars.
Michelin has become the standard-setter for excellence in cuisine and bestows the most coveted awards in all of Europe. A cherished memory is of my pal Alan Murchison, chef at the divine l'Ortolan, texting me with the message. "Just received my star!" These words signaled the attainment of a hard-fought goal and the start of an arduous journey.
Getting a star is difficult. Holding on to it even more so. I went behind the scenes and quizzed Derek Brown, head of the Michelin Guide, on the company's commandments. I had heard, for example, that to be in the running for a star, a restaurant needs to offer a variety of amuse-bouches and petits fours and that the entire repast
should be served on immaculate white tablecloths. Much to my delighted surprise, Brown responded: "The only rule that applies is the stars are found on the plate!' Any others fall into the realm of urban myth. A chef can receive a Michelin star by cooking from a bus shelter."
The key, according to Brown, is how successful the chef has been in extracting the natural flavors of the ingredients and transforming them into an exciting dish in which the different flavors not only surprise but marry well. Michelin inspectors, who have undergone a rigorous training course of several years, will visit an establishment between eight and 12 times a year to sample what is on offer.
That's tough going on the Bella figura, not to mention the arteries, but Brown gravely assured me that his inspectors are able to cope and that the body gets used to it.
The Michelin Guide has attained such an iconic status in France that it is also influencing the rustic cuisine of the countryside, where bistro-type kitchens are changing their menus in line with haute cuisine demands. Friends of mine who go on gastronomic tours of France say they find it more and more difficult to discover simple, unpretentious restaurants in local villages. I should also note that the Michelin Guide is premised on French cuisine and perspective and may not fully.
Other valuable guides for the intrepid foodie must include: Danusia Bárbara's Restaurantes do Rio-sharp narratives and superb indexing, including restaurants specializing in road and frogs Hong Kong Tatler's Best Restaurants-a perennial favourite with great descriptions of the top 150 HK dining rooms. The Slow Food Association's Osteria D'Italla-for those interested in restaurants specializing in Ingredients produced by traditional methods. Square Meal's Restaurant Gude-with excellent pictures and an in-depth and Insightful annual update of London's hotspots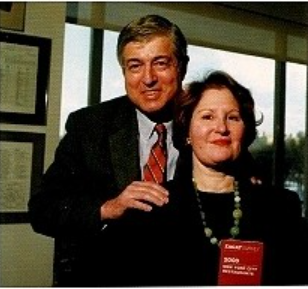 recognize some of the virtues of the food offered in other countries. Michelin may have the most influence, but when it comes to accessibility and popularity, Zagat rules the roost. Conceived by the husband-and-wife team, Tim and Nina Zagat, the guide's founders rely on the culinary preferences of avid and regular diners.
As Tim elaborates: "The guide started in 1979 when Nina and I were members of a dining club, The Downtown Wine Tasting Association".
We decided to survey 200 of our closest friends on what they liked, or didn't, about restaurants in New York City. What started as a passionate hobby became a business in 1982 when the Zagats published their first edition from the back of a station wagon.
Today, as Tim notes with understandable pride, the Zagat Survey is the single best-selling book in New York with 650,000 sales last year.
So why is it so immensely popular? Probably because it is so democratic: a guide produced by professional food lovers, compiled by untrained but enthusiastic diners, and designed to be read by all. Not that just any uninformed opinion will make it into the pages of Zagat's.
As Tim points out, strict screening methods apply and the avid food lovers who act as surveyors are carefully selected from the members of dining associations whose members eat out extensively.
Moreover, they are so well represented that, at any given time, fully 10 percent of diners in high-class restaurants in New York will be Zagat surveyors.
To my mind, this is the fundamental strength of Zagat: regularity, depth, and diversity of surveying. It means that the guide has a rich source of feedback and a vast store of data, which make for the most comprehensive, accurate, and illuminating narratives of all the restaurant guides available. No one foodie's needs are the same as the next and even the same individual's needs differ depending upon time and circumstance.
Here Zagat is supremely user-friendly and conveniently breaks its list down into categories such as location, type of cuisine, most romantic venue, best breakfast, and so forth. Something to look forward to is Zagat's soon-to-be-unveiled Shanghai guide. Ahead covering 70 major world cities, this will be Zagat's first foray into China, making the brand a true taste barometer for the global village.
By the Truffleman, a member of Les Amis Gourmets and the British Academy of Gastronomes, who works for a major kaury goods company